Civil Security
Civil security is at the heart of Crimson's DNA. For several years now, CS GROUP has been working alongside the New Technology Pole (PôNT) of Valabre to endow operational and institutional stakeholders with a global and shared operating solution.
Presently, over thirty French Fire and Rescue Department Services (so-called SDIS), from the Île-de-France to Saint-Barthélémy, via Corsica, have adopted Crimson Tactic to conduct emergency operations (such as wildfires, floodings, or even the earthquake at Le Teil or COVID pandemic). The Southeast operational crisis management centre (French "CEZOC") also uses Crimson Tactic, at zonal level, to monitor all major operations and the allocated national means.
This rollout among the various civil security actors, in France and overseas, fits into the 4.0 digitisation process of the operational management and command tools.
Finistère Fire and Rescue Service: crisis management and conduct of operations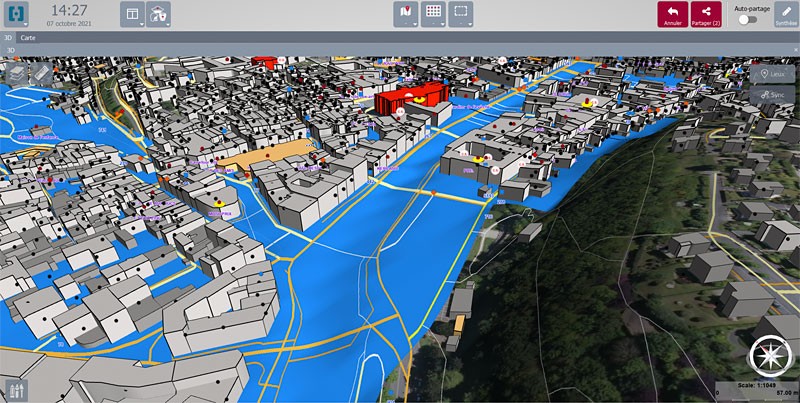 In order to facilitate operational conduct and deal with crisis situations, especially floods, one of the major risks faced by the Finistère department, the Fire and Rescue service has adopted the Crimson Tactic software solution. They have endorsed the ANANKE community project supporting coordination and information processing under emergency conditions, in partnership with the PôNT and the Quimperlé agglomeration, as a pilot city.

A genuine tool to manage and share a crisis situation, Crimson Tactic was designed for firefighters' Advanced Command Posts (ACPs) on large-scale firefighters operations, and municipal command posts set up as part of the city councils' Emergency Action Plans for coordinated responses.
Moselle Fire and Rescue Service: training and inter-agency crisis management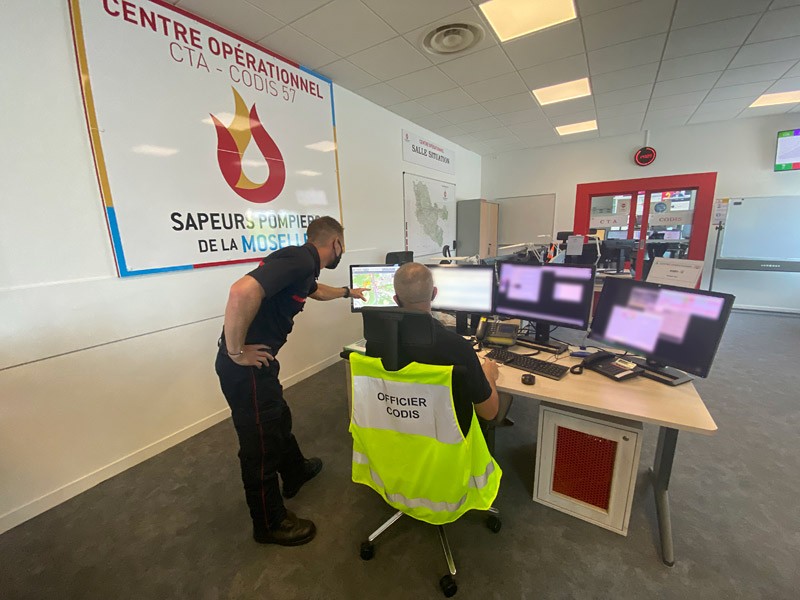 The Moselle Fire and Rescue Service has integrated the Crimson Tactic software solution into its new operational mechanism: a revamped departmental fire and rescue operational centre (CODIS, in France), an open crisis room and a collaborative approach bound by common goals to cope with complex, and possibly cross-border events.

More than a tactical tool, designed for sharing a tactical situation, Crimson Tactic is also used as an educational and operational tool for inter-agency crisis management: situation – decision – anticipation. Since everal stakeholders interact within the crisis unit, a single interface allows them to maximise their resources and better coordinate responses.
Alpes-Maritimes forest fire brigade task force: wildfire and natural hazard management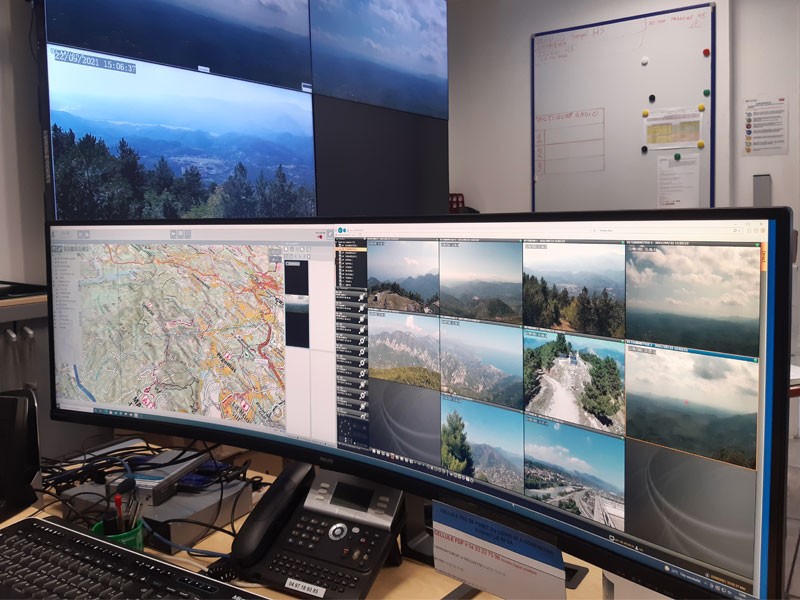 The Alpes-Maritimes forest fire brigade task force, known as "Force 06", expands the outreach of the forest fire brigades' missions to the management of natural hazards (floods, snow, oil pollution, storms...) across the whole department, in support of the Alpes-Maritimes Fire and Rescue Service. The service plays a role that is both preventive by nature, and proactive when the safety of people and assets is threatened.

With the Crimson Tactic software solution, Force 06 has implemented an operational monitoring and crisis management solution based on a Video Management System (VMS): from a given point, the closest camera can be identified and directed. The video stream is geo located and viewable on a 2D/3D map. The users have measuring tools to make the most of the map view and be responsive.
Tunisia's National Office of Civil Protection: strengthening operational capabilities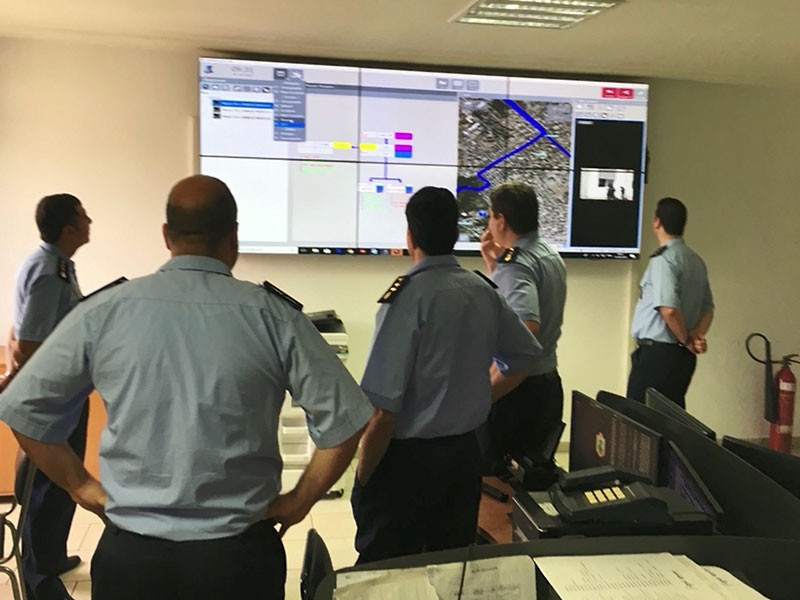 Within the framework of France's bilateral cooperation programme with Tunisia, and the strengthening of its Civil Protection's operational capabilities, the Crimson Tactic solution was rolled out to Tunisia's National Office of Civil Protection (NOPC): the main operational room (the counterpart of the French CODIS), the Geographic Information System (GIS) service, as well as the Civil Protection's special unit (so-called USPC), have all been equipped with the software.